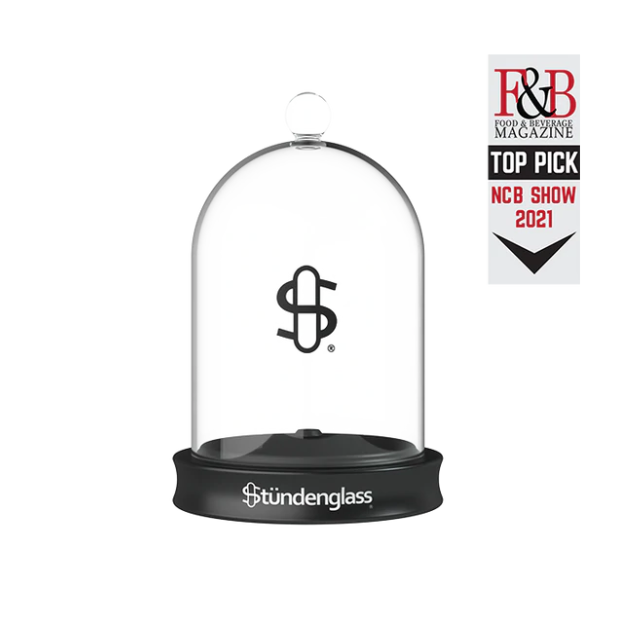 Send this to a friend
Beverage Cloche
Product details
High quality glass cloche to infuse beverages or cocktails with the flavor of rich smoke.  Transform any beverage into a speciality experience to be remembered. 
Attach the silicone hose to the mouthpiece and the other end to the cloche.  Activate the Stündenglass to generate smoke, then rotate to push the smoke into the cloche, surrounding your beverage with flavor and aroma.  
Inside globe height is about 7 1/2 inches with a circumference of just over 4 1/2 inches, perfect for a short to medium sized glass.
Product reviews
Be the first to review this product.