BudBox Pro Grow Tents Review
One of the best features of the BudBox Pro is its reflective interior that uses UV-resistant reflective materials to create around 10% more usable space than your typical crop tent. This means you can grow more plants, resulting in bigger yields.
These giant tents are everything you could want from a grow tent. The reflective canvas bounces as much as 99% of the light onto your plants, and is secured by thick metal poles. A lot of thought has gone into the construction of this tent, beginning with a strong metal frame and ending with wide straps securing a removable breeze-block wall.
It's effortless to set up and looks much better than other tents in the market. The material is much heavier, which is always a plus point. The reflective face of the tent does a fantastic job of reflecting light into the tent, making sure that down stems don't get covered with crystals.
A spacious grow tent is an essential feature for growing marijuana. The BudBox Pro XXL Grow Tent is an excellent choice for serious growers. Its durable design saves space, and the heavy-duty construction promotes privacy and security. Your plants will love the CO2 enrichment and climate and light control provided by the LED lighting and ventilation system.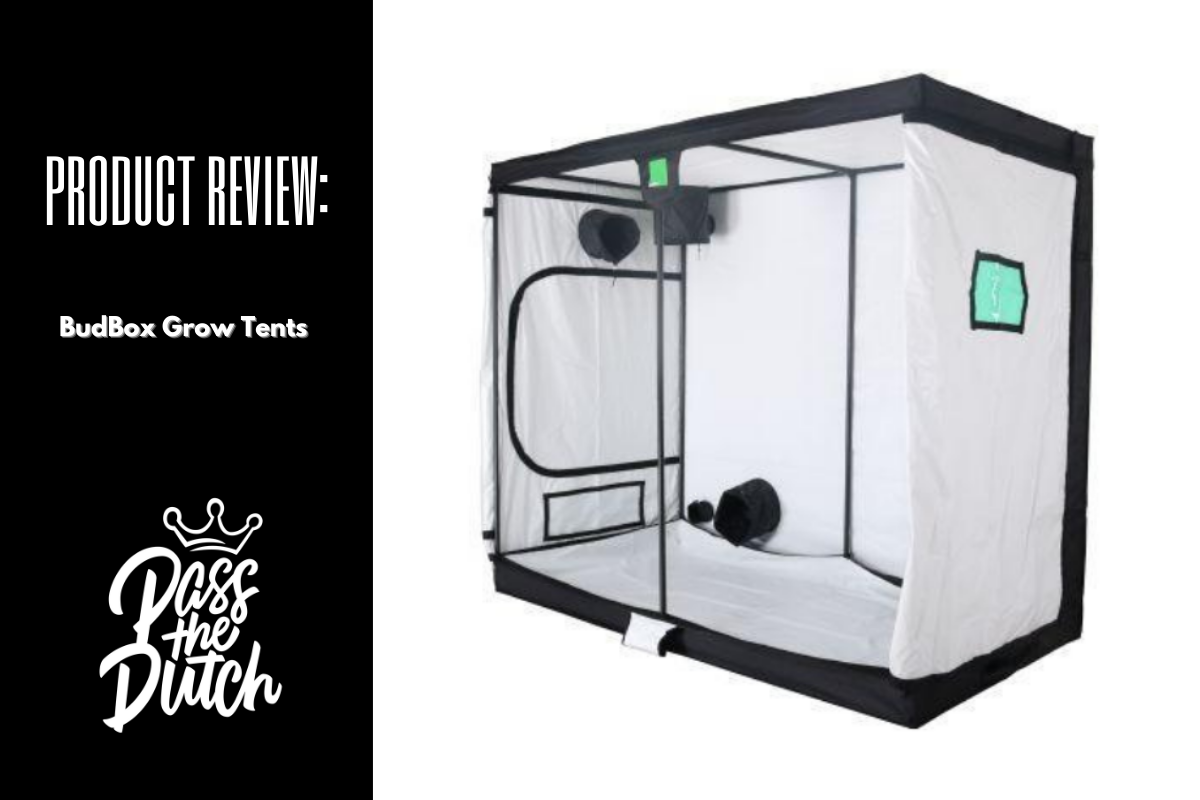 Overview of features
The BudBox Pro Grow Tent is well-designed with a metal frame that is strong and durable, and the zips are long-lasting. The zips, ventilation ports, and irrigation ports are easy to access.
The BudBox Pro Grow Tent has a green viewing window, which is perfect when you need to check your plants.
The BudBox Pro Grow Tent is easy to assemble and is lightweight.
The BudBox Pro Grow Tent is high performance and generally will fit into standard 4' x 4' growing spaces, typical for indoor growing.
The BudBox Pro Grow Tent is high quality and long-lasting, is attractive to both beginner and expert gardeners.
The BudBox Pro Grow Tent has zippered doors, hanging side vents, removable shelves, large extraction vents, and large irrigation port.
The BudBox Pro Grow Tent is made of solid and durable canvas material.
Wrap up
The BudBox Pro Grow Tent is a top of the line grow tent for anyone looking to turn their indoor grow into a serious operation. With high-quality construction and features like the easy set up and lock in place poles, ample light proofing, and ventilation systems designed to work with an air handler, you can rest assured knowing that your crops will be safe and secure and ready to harvest in no time. Choose your next move wisely. When growing indoors, better equipment leads to higher yields and more profit.
It is easy to set up and assemble. The tent features strong zippers, a sturdy frame, and long zippers. The zippers are built with a 50+ tear strength, which lasts longer than most zippers. These zippers are also easy to use, which is essential for tent users to open and close the tent multiple times.
The tent features several pockets for holding your lighting, nutrients, and other supplies. These pockets are spacious enough to fit most grow tent accessories. The tent also has a built-in timer, which is essential for maintaining optimal growing conditions.