HotBox - The Good Shit & The Bullshit
HotBox - The Good Shit & The Bullshit - HOTBOX
HotBox - The Good Shit & The Bullshit - HOTBOX
---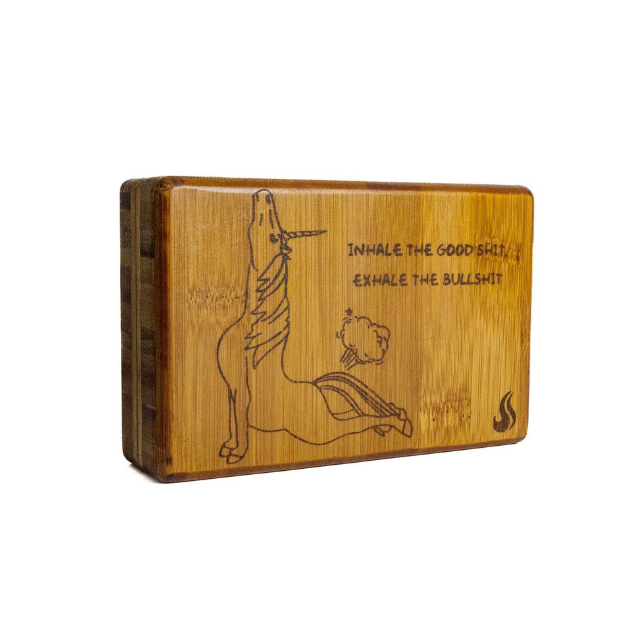 Send this to a friend
HotBox - The Good Shit & The Bullshit
Product details
"Inhale the good shit. Exhale the Bullshit!"
A farting unicorn and an epic quote. What more can you ask for? This is a limited edition custom HotBox. Once we run out of stock we won't be producing any more so get your hands on these while you still can.
The HotBox is designed to be the all in one stash box - rolling tray hybrid. It easily stores a grinder, kingsize rolling papers and other small accessories. The magnetic lid securely connects to the top and side of the trays. Making for the perfect solution to display or store your herb gear.
Dimensions: 14cm x 9.5cm x 4cm
Will hold a 4.5cm diameter x 2cm height grinder.
*Accessories and grinder not included.
Product reviews
Be the first to review this product.