Bio Cleaner Concentrate 250ml
Bio Cleaner Concentrate 250ml - LIMPURO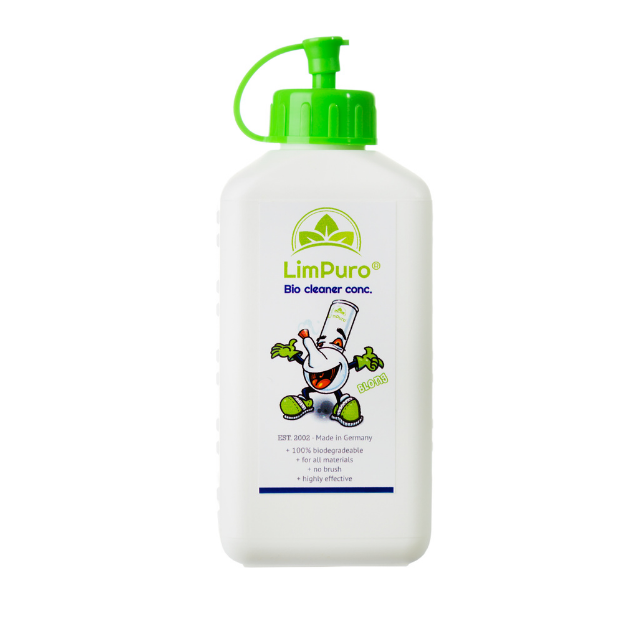 Bio Cleaner Concentrate 250ml - LIMPURO
---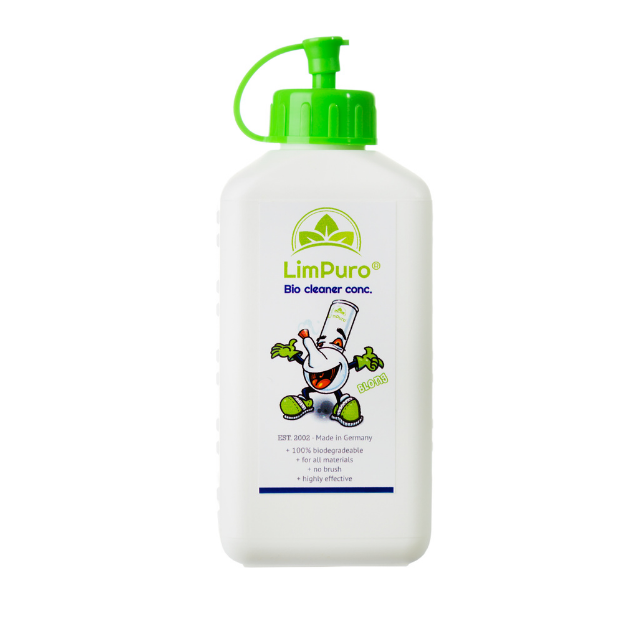 Send this to a friend
Bio Cleaner Concentrate 250ml
Product details
Application:
Fill the waterpipe with hot water. Depending on the strength of the dirt add 5-10ml LimPuro® bio cleaner to 100ml water. After 5-10 minutes pour out and rinse several times.
Additional Information




Especially economical
Especially easy
Without brush a brilliant result
Material-friendly
No re-adhesion of the dirt after cooling the cleaning solution. The dirt is bound in this.
No long rinsing necessary
No clean-up taste at the first puff after cleaning.
Bright and brilliant after cleaning
100% biodegradable
Nofragrances and their allergens
For all materials
Made in Germany

Feefo Reviews

Bio Cleaner Concentrate 250ml

Mainly use this to clean all my Bongs and accessories<br />Makes glass Shiney looking like new<br />Rinse with boiling water<br />Empty out all water while glass is hot throw in some of the solution shake for 15 mins or 5 recommended 15<br />While solution is inside pour more boiling water and shake again. Solution will react with the water making it milky then magic all the gunk oil debree melts of repeat if necessary<br />Otherwise empty rinse twice and get high as all kinda hell,

'LimPuro' bio cleaner concentrate 250ml

Cleans Hella fast smells fresh excellent
Product reviews
Be the first to review this product.