Felix LED Grow Light - 202 Watt
Product details
More efficient than a 400 W HPS lamp
900 Samsung mid-power and 14 Osram high power LED matrix
Broad spectrum

The spectrum has been designed for indoor applications, it is formulated to cover the complete life cycle of the plant. In addition to blue (430-460nm) and red (630-660nm), the wide spectrum is essential for maximum stimulation of important photosensitive pigments at different wavelengths.
NIDO Gate (Optional - Sold Seperately)

It allows full control by NIDO App; you decide the right power of light in each phase of your plant, optimizing consumption. NIDO GATE works only connected to NIDO ONE.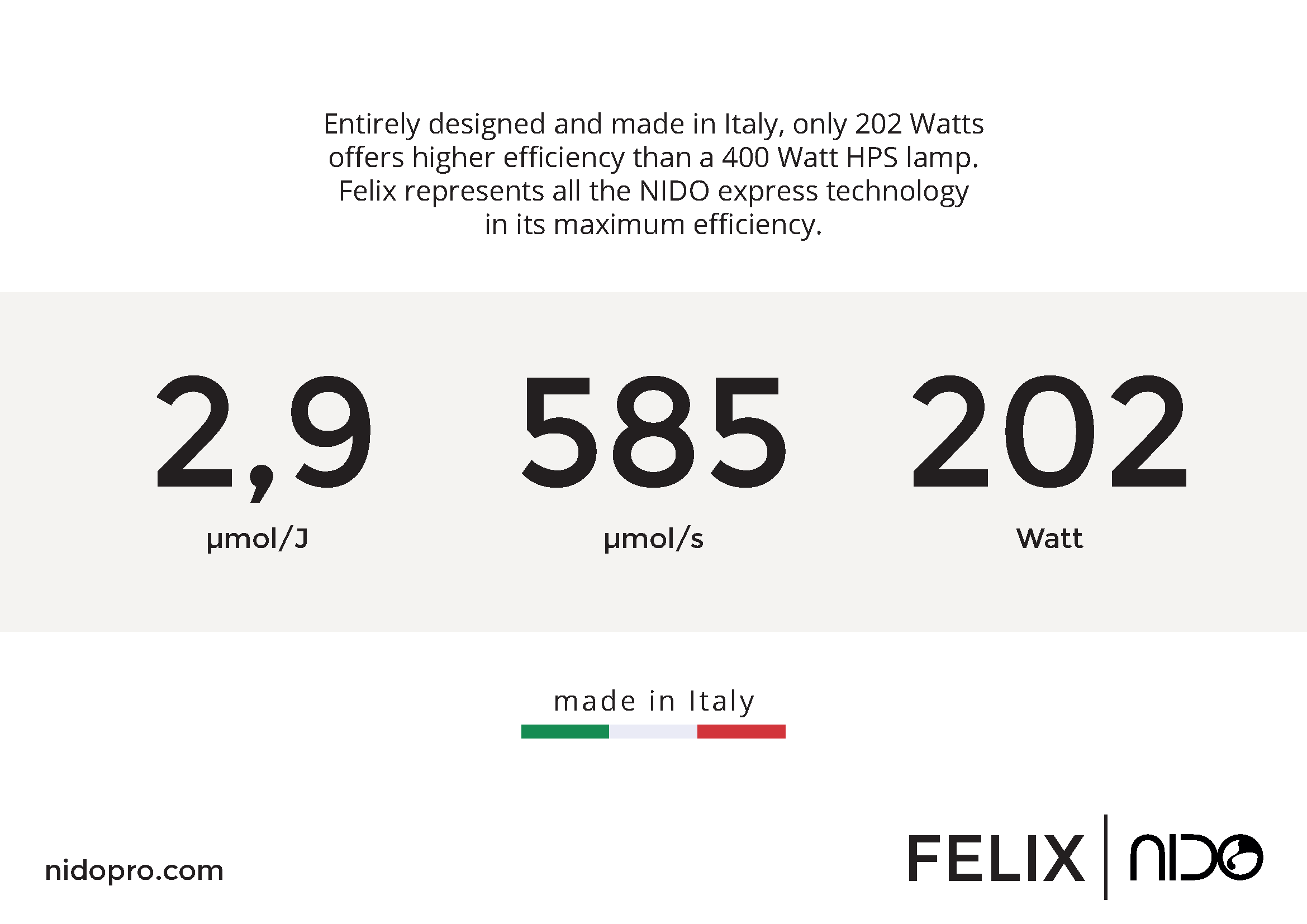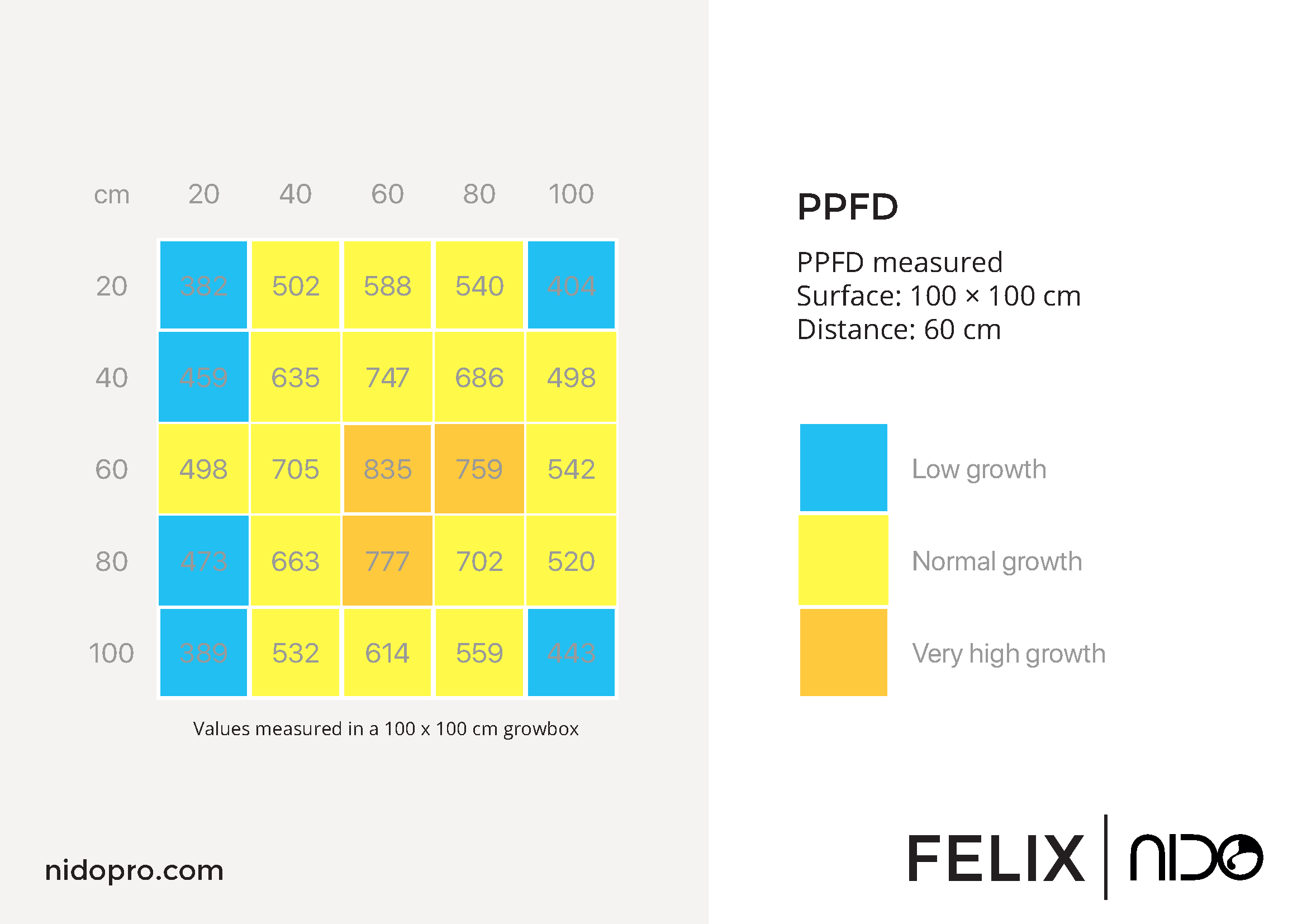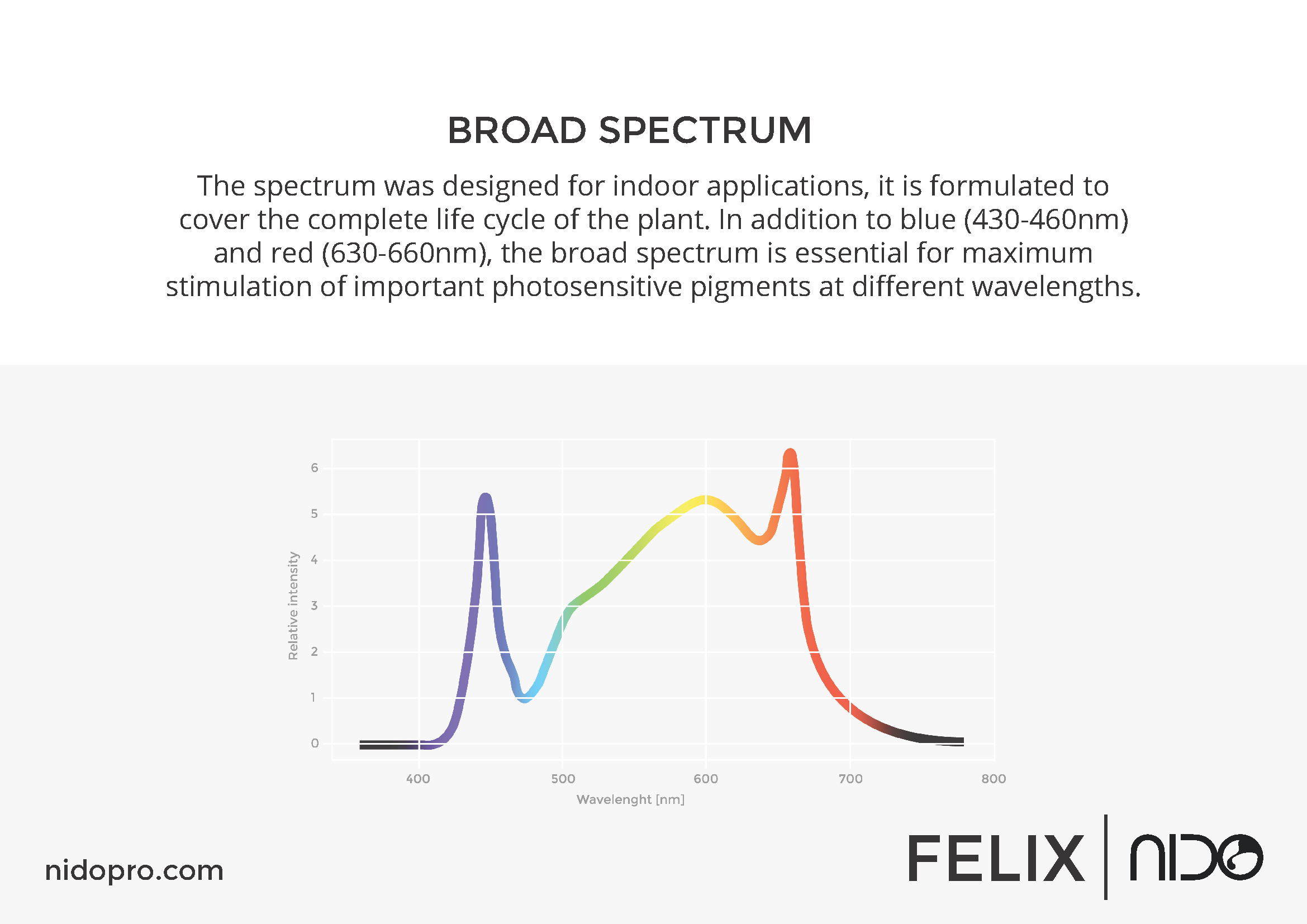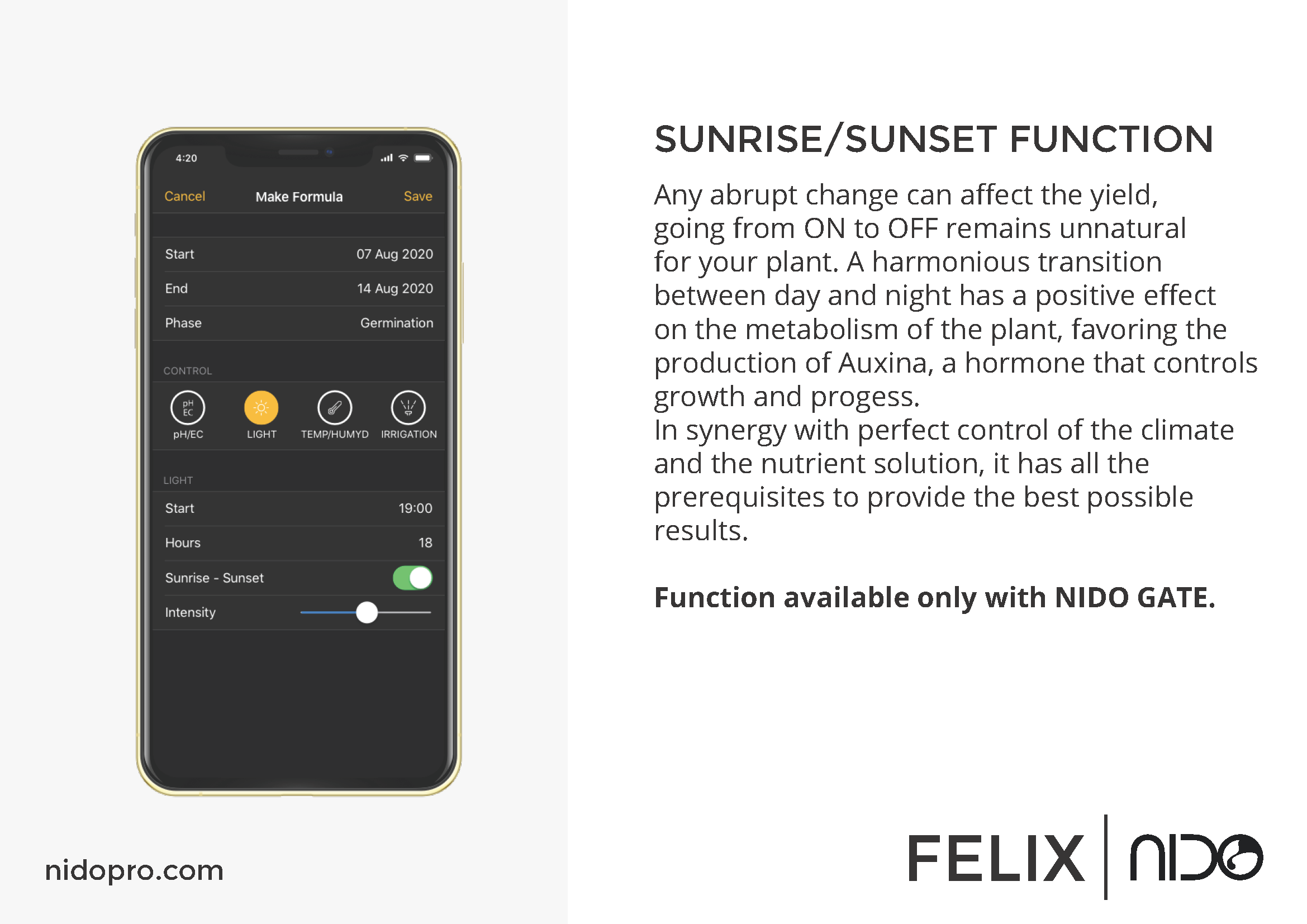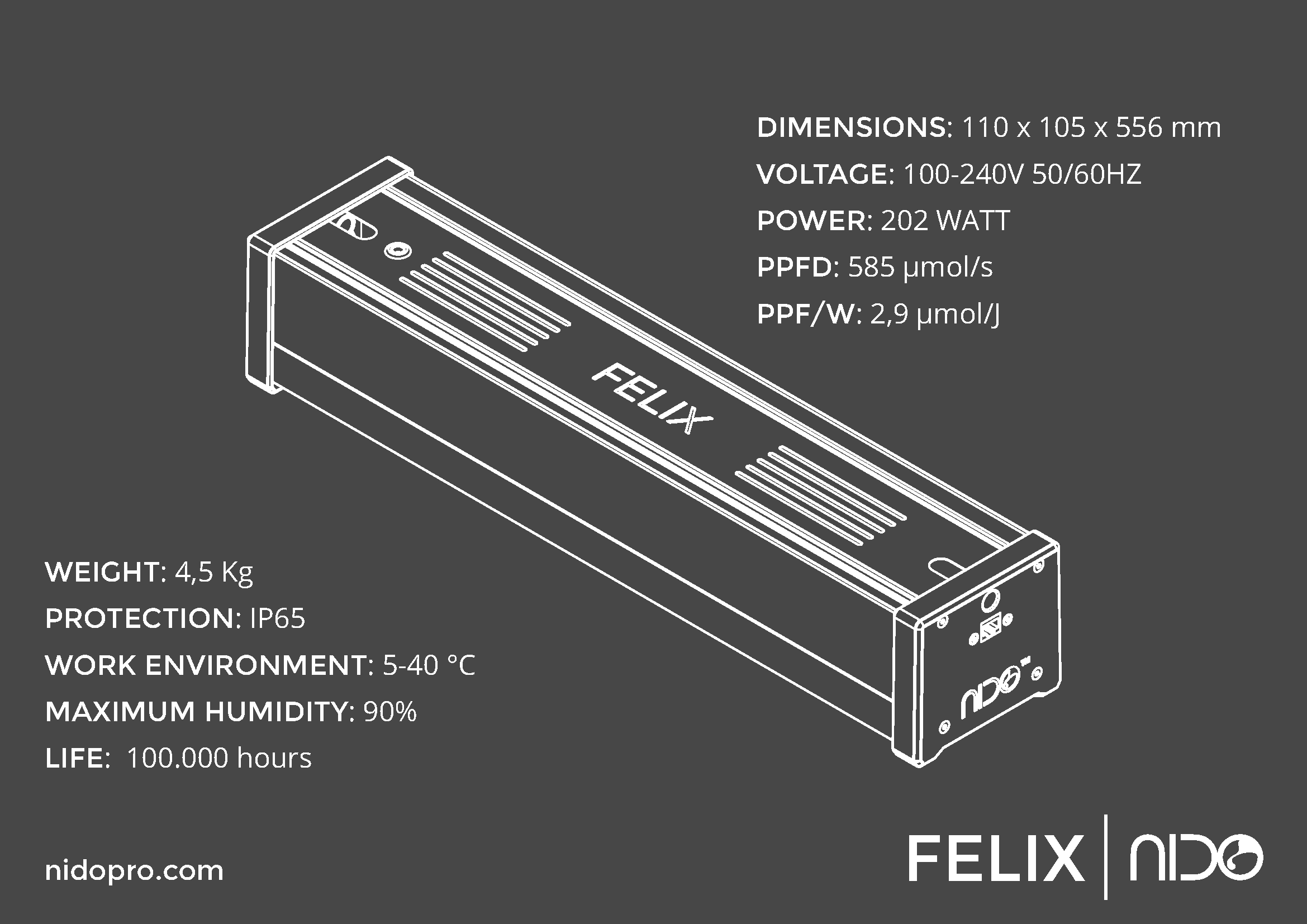 Product reviews
Be the first to review this product.