We're sorry we're out of stock, but we can let you know as soon as this product becomes available again.
Enter your details below and we'll email you once this item is back in stock.
Send this product to a friend
NIDO ONE R23,999.00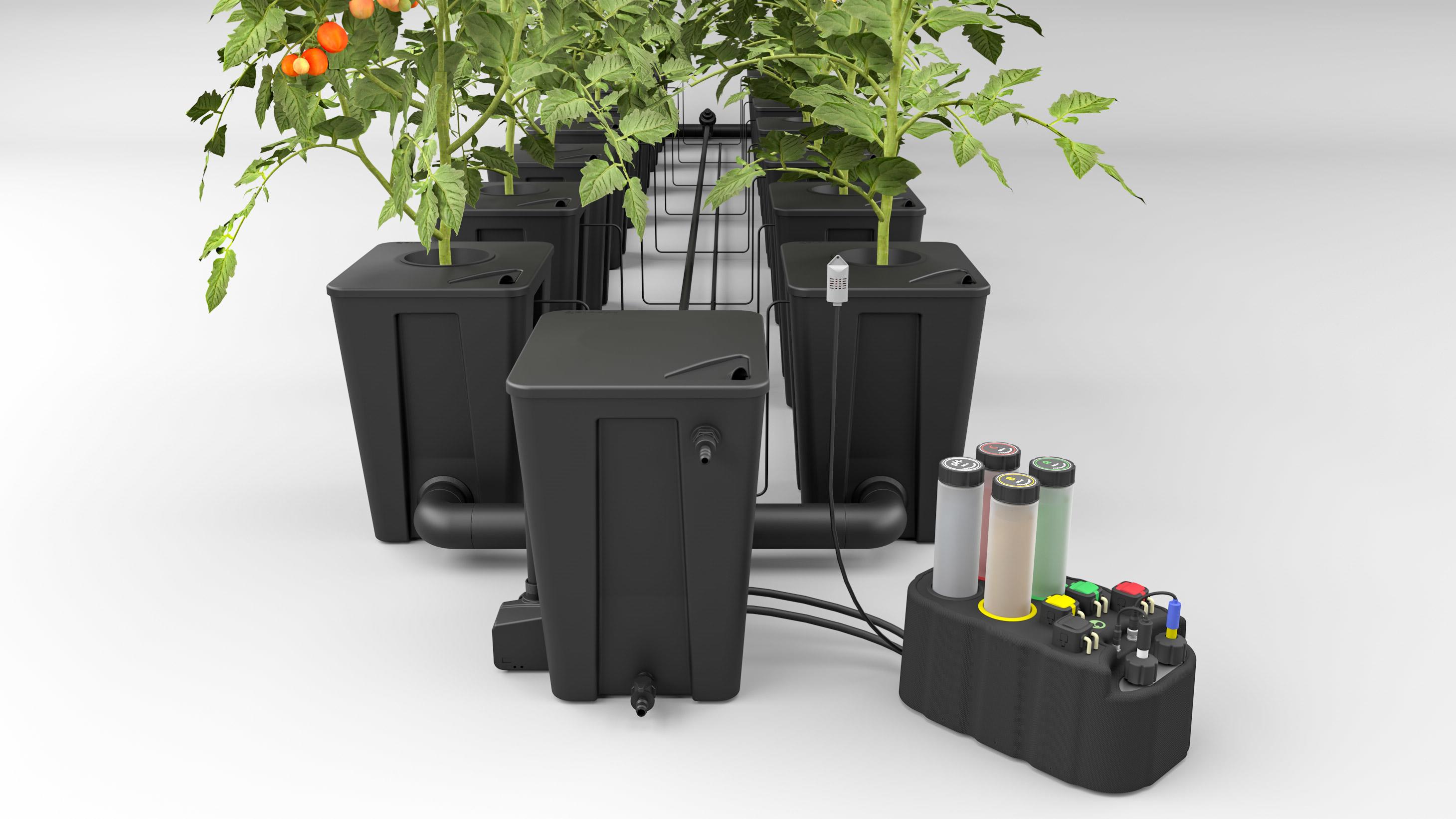 Nido One is a new control unit for the automatic regulation of nutrient solution within hydroponic systems and the climatic parameters of indoor cultivation rooms.
Through an application for smartphones and tablets based on the best Cloud and IoT technologies, the grower will have a single platform for a precise overview of all the values related to their cultivation environment with the possibility of managing them independently and remotely.
It can be easily installed on any type of hydroponic system and is capable of managing up to 2500 liters of solution.
Features and Functionality Nido Pro – Nido One
Automatic control and adjustment of the EC, pH and solution temperature values.

Control of climatic values of temperature and relative humidity of indoor cultivation environments.

Four slots dedicated to host fertilizers and pH regulators that can be used both with three-component formulations (a + b + c + pH less) -or with A + B + pH less + pH plus formulations.

Regulation and control through Smart Plug of all devices for indoor cultivation such as lights, air extractors, humidifiers, dehumidifiers, heaters, air conditioners and pumps for irrigation.

Possibility of cultivation through preconfigured recipes suitable for different types of plants or in completely manual mode for more experienced growers.

USB socket for connecting a webcam to always have an eye on your plants.

Trend graphs over time of all climatic values and of the nutrient solution.

Indicator of the level of the solution.

Indicator of fertilizer consumption and pH regulators.

Electricity consumption indicator

Product warranty 2 years
What is in the Nido One package?
2 wall-pass fittings + couplings for connection pipes + filter for incoming water
2 plug-in valves for NIDO
4 hose clamps
2 meters of connecting tube
1 PH Milwaukee probe
1 EC probe + NIDO TEMP
2.5 meter cable + professional temperature / humidity probe
1 optical water level probe
1 Nest access point to attach to ethernet cable or modem / switch
1 connecting network cable
1 power supply: NIDO access point
1 smart plug for device control (light or extractor or irrigation)
1 brush for cleaning the probes
4 nest ties to bind pipes and connections
1 tip D.30 to make the water wall hole
1 tip D.11 to drill the water level sensor hole
Be the first to review this product.
Leave a review