Nido ONE - Hydroponic Automation
Nido ONE - Hydroponic Automation - NIDO PRO
Nido ONE - Hydroponic Automation - NIDO PRO
---
---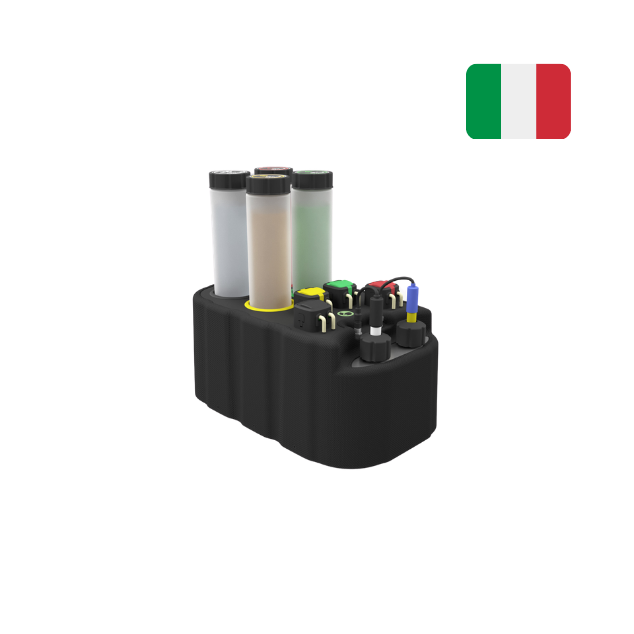 Send this to a friend
Nido ONE - Hydroponic Automation
Product details
Nido is the first intelligent and connected device for the management and monitoring of off-ground systems. Installable in a few minutes, it can automate your greenhouse in just a few simple steps via smartphone/tablet control.
All values in a single platform
Data monitoring, value management and device control via smartphones will allow you to create an ideal environment for the growth of healthy and extremely productive plants.
Compatible with any existing hydroponic system.
There are no compatibility limits for NIDO, it is ideal for any solution above ground up to 2500 liters of total water in the system.
Climate control
Centralize climate control with NIDO, use our Smart Plugs to manage your environmental extractors, humidifiers and heaters.
Nutritive solution management
Nido controls and maintains the optimal ranges of the nutrient solution of your hydroponic system, managing the pH- and up to 3 independent fertilizers.
Peripherals Device
The NIDO Smart Plugs are electric sockets that allow controlling the 110/220 Volt greenhouse appliances (lamps, extractors, irrigation pumps up to 2 kilowatts) via Wi-Fi.
Additional Information




PH




Reading scale: 4 to 10

Resolution: 0,01 pH

Accuracy: 0,1

Calibration: 2 points (7,01 e 4,01) with warning system




EC




Reading scale: 0 to 5,0 mS

Resolution: 0,01 mS

Accuracy: 0,1 mS

Automatic EC/TDS temperature compensation




ENVIRONMENTAL TEMPERATURE




Reading scale: 0 to 50 degrees

Resolution: 0,1 degree

Accuracy: 0,2 degrees

Sensore termometro: Texas Instruments




ENVIRONMENTAL HUMIDITY




Reading scale: 10 to 100% RH

Resolution: 1% RH

Accuracy: 2% RH

Hygrometer sensor: Texas Instruments




| | |
| --- | --- |
| Weight | 1.5kg |
| Consumption Max | 3 – 30 W |
| Protection | IPX4 |
| Volume Tank | until 2500 l |
| Dimensions  | 360 x 205 x 160 h (mm) |

What's Included?

NIDO ONE
2 Wall pass connections + connections for connection pipes + water inlet filter
Plug-in valves for NIDO
4 hose clamps
2 meters of connection pipe
1 Milwaukee PH probe
EC probe + TEMP NIDO
2.5 meter cable + professional temperature/humidity probe
Optical water level probe
1 NIDO Access Point to attach to Ethernet cable or modem / switch
1 Network connection cable
1 NIDO Access Point power supply
1 Smart Plug for device control (light or extractor or irrigation)
1 Probe cleaning brush
4 NIDO clamps for binding tubes and connections
1 tip D.30 to make the water pass-through hole
1 tip D.11 to make the water level sensor hole
Product reviews
Be the first to review this product.