---
---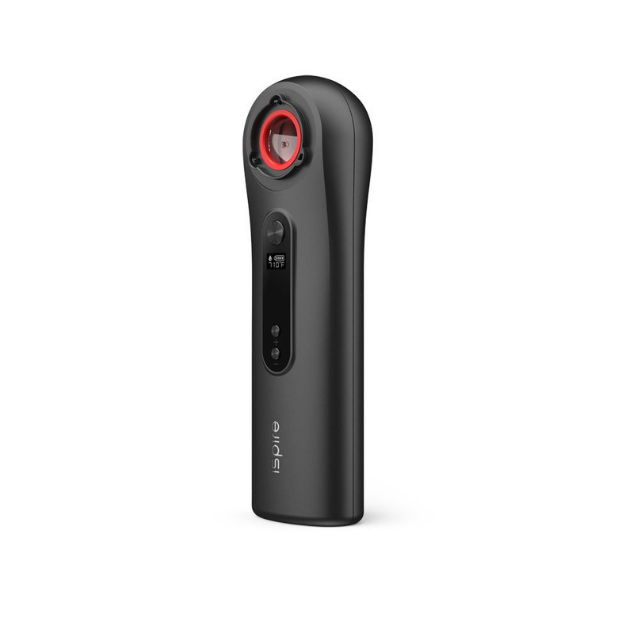 Send this to a friend
The Wand
Product details
Welcome to the dabbing revolution. Our sleek portable eNail dab kit includes the first ever eNail to use induction heating. It gives you the power to select your desired temperature for the perfect dabbing experience every time.
With The Wand, you're in control.
The Wand combined with our borosilicate glass bangers create a safe and easy dabbing experience by eliminating the need for a torch along with the wires and coils found with other eNails. By using borosilicate glass bangers with an induction heating method, The Wand is able to precisely heat the banger to your desired temperature. Once it is at the perfect dabbing temperature, place the concentrate in one of our borosilicate glass bangers and take the perfect hit.
Induction Heating
Patented Technology
Built for durability
What makes this heating method so unique? In most common heating methods, a torch or open flame is applied directly to the part to be heated. With induction heating, heat is "induced" within the part itself by circulating electrical currents. Since heat is transferred the part never comes into direct contact with any flame or contaminant, the inductor itself does not get hot and there is no product contamination. When properly set up, the process becomes very repeatable, controllable, clean and safe.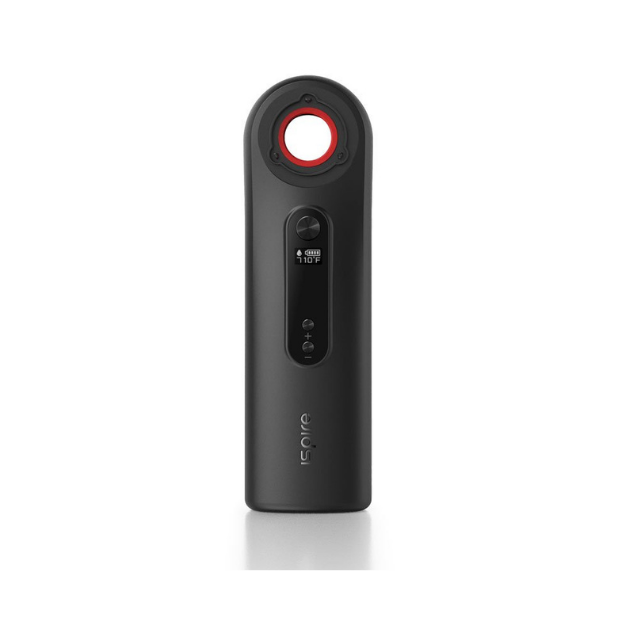 Borosilicate Glass
Banger Cups
Ispire Patent Pending
Our Bangers are made from Borosilicate Glass and use inner cups made from the same material that has ferrous metal encased in between two sealed walls of Borosilicate completely sealed away from the dabbing environment and creating absolutely clean and sealed Borosilicate Glass Banger cups. This one of its kind Banger Cups combination is designed to specially heat by induction created by the wand, completely different but more heat efficient and easy to clean than a torch heated banger.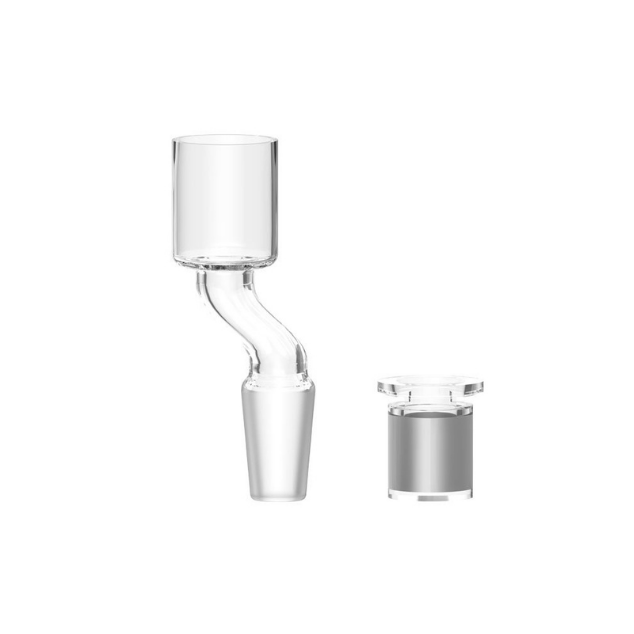 Dual battery
18650 cell
USB Charging Available
The Wand™ induction device uses replaceable dual 18650 battery to power the super high heating efficiency with minimal combustion. Moreover, external batteries ensure extended usage for a worry-free experience. Rechargeable via USB port – fast charging, the Wand device can reach up to 5 Volts with a maximum charging current of 2 Amps.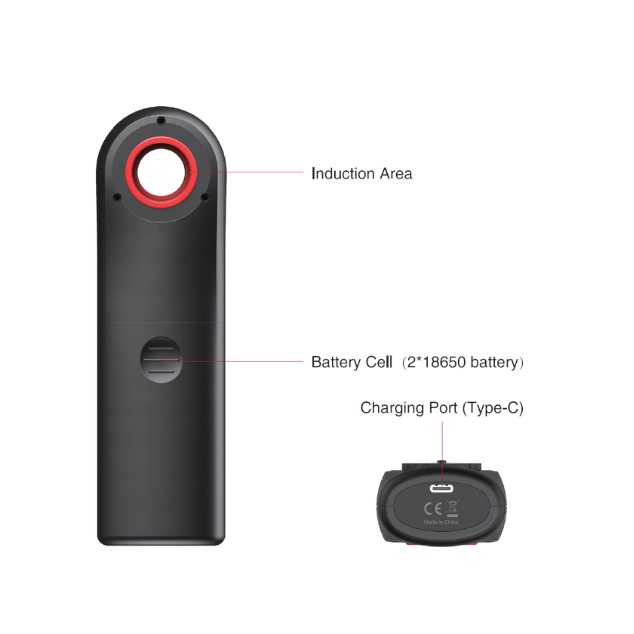 Precise Temperature
settings
Auto and Manual Mode Available
With accurate temperature control settings, it easy to adjust temperature control settings for that perfect dabbing experience. The Wand™ also available in both Auto and Manual mode for more flexibility.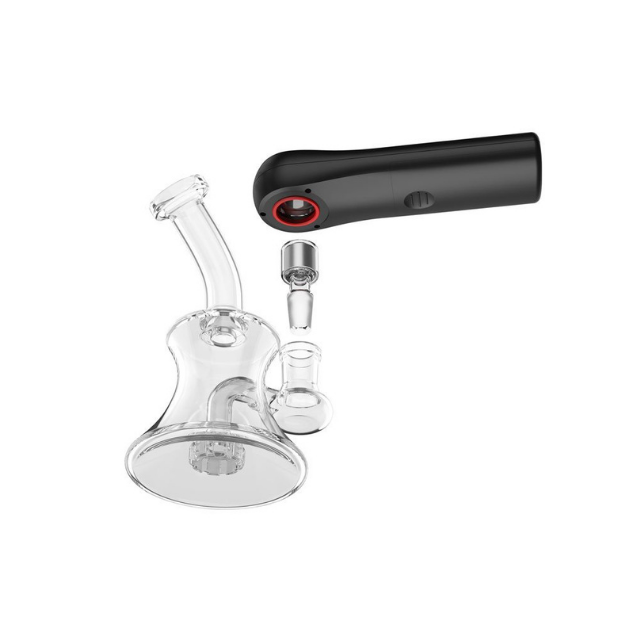 Safety Features
Industry Standards
Built for convenience
Equipped with industry standards safety features to ensure top performance, durability, and prolong usage.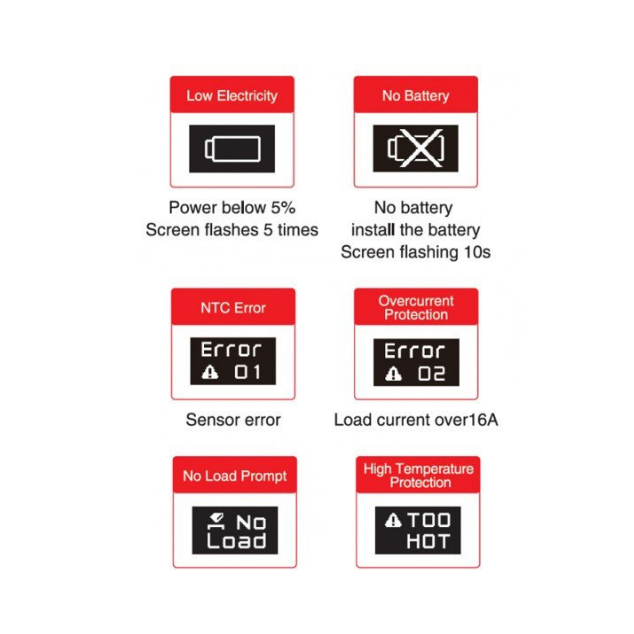 Cost-Effective
Compatible accessories
Suitable for personal use
Super compatible with most bongs on the market, The Wand™ comes accessorized with both angled and straight bangers. A cost-effective and safer alternative to the traditional oil rigs, it is compact and suitable for personal use.
Additional Information




Product Features:

Induction Heating
Borosilicate Glass Banger Cups
Battery Operated
Viscosity Ranges
Temperature Settings
Safety Features
Compatibility



Note: Please refer to user manual before using the eNail kit.




| | |
| --- | --- |
| Activation Mode | Manual and Auto Mode |
| Battery Capacity | External Dual 18650 (Batteries Included) |
| Charging Current | 5V - 2A |
| Temperature Range | 250 – 800 ºF (Version 0.15) |
| Accessories | Borosilicate Glass Banger Cups |
| Liquid Temp Range | Optimal at 710ºF |
| Charging Port | USB Charging port with Type C Cable |

What's Included?




The Wand x 1
Angled banger (14,4mm) x 1
Straight banger (14,4mm) x 1
Inner cup x 2, carb cap x 1
Type C charger cable x 1
User manual x 1
Batteries 3000 mAh x 2
Product reviews
Be the first to review this product.